Core Values:
Responsibility
Honesty
Empathy
Leadership
Relationships
Discipline
Training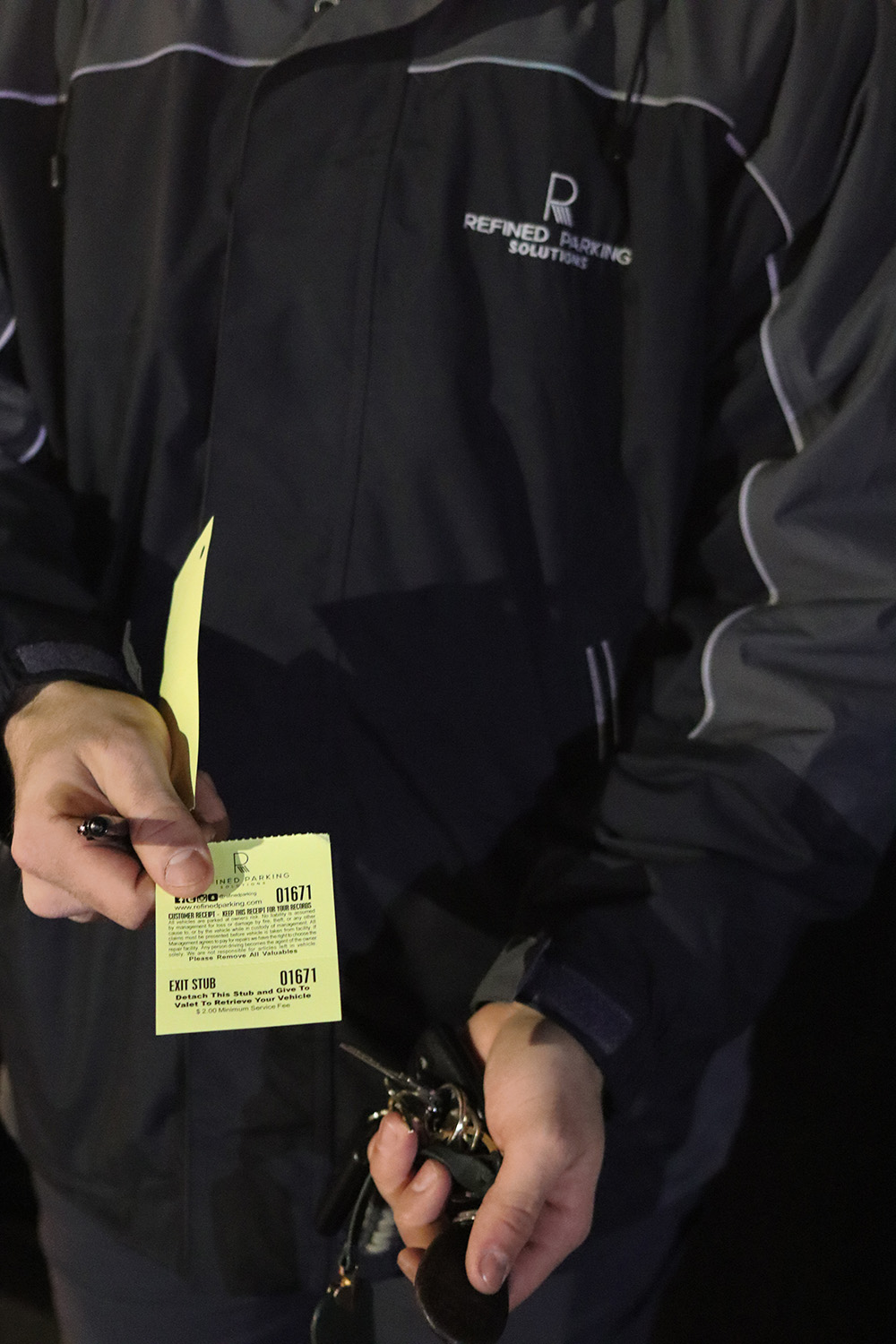 Our Partnership Value Proposition
Safety is paramount and evident in our first impression.
Attention to detail at every touchpoint.
Professionalism.
Hospitality.
Passion revealed.
Focus.
Friendly/Attentive Service.
Integrity.
Continual investment.
Last impression, crisp and prepares for the return.
Parking Staff:
Our handpicked staff has been chosen intentionally to perform in a trustworthy manner as part of an invested and committed team. We place high value on skills such as communication and reliability. We believe these are vital to the success of our training and performance of our services.
The level of service and professionalism that we demonstrate is what separates us and serves our partners and our clients. We cherish the mutual respect from our clients that are trusting us with their name to serve as their first and last impression. 
Leadership Team:
Our staff strives to conduct our business in an ethical manner that builds the confidence and trust in our knowledge and skill in the parking industry. As a privately owned company, we place a priority on getting to get to know our clients well by careful listening and consistent follow through to ensure their long-term satisfaction.
COVID-19 Protocol:
Since the birth of our company and the refinement of our brand one thing has remained constant, "safety". Safety is paramount within our team members, the relationships with our partners, and the people that we have the privilege of serving. Our team always makes sure that efficiency is a key factor within our services but we have made sure that our foundation is built on prioritizing safety over everything. The COVID-19 pandemic has challenged our team to abide by higher protocols from local, state, and national levels of authority. Just like any past challenges for our team we don't only strive to overcome, but we rise above searching for more ways to bring value to our service and more importantly our partners' name. We have implemented a full disinfectant service that is free of charge to our partners and their patrons. This will not only add value to our service but it will give your customers a large sense of comfort as they park with us. We look forward to all aspects of life transitioning back to normal but in the meantime please know that our team is standing beside you through this. As a leader in our industry, our goal is to continue to make sure that all aspects of our service are safe and secure.