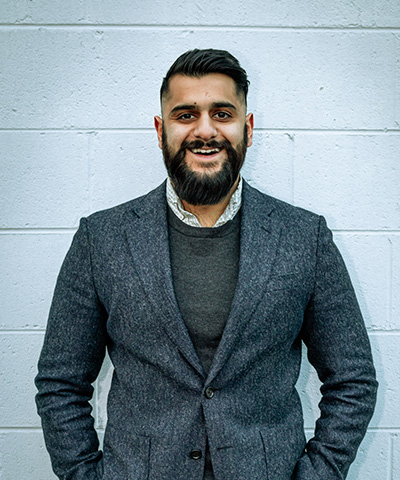 Founder & Chief Executive Officer
Dilshan Singh is the Founder and CEO of Refined Parking Solutions (RPS). Responsible for running all facets of the business, he oversees the strategic direction, vision, growth, and performance of RPS. A natural leader, Singh's ability to create a team of high performers has led to RPS's exponential growth. Singh thrives on two things: building leaders and problem-solving for clients.
At the age of 10, Singh's family migrated to the U.S. where initially his family struggled to establish their new business. He helped his father at the family store until age 12 when he created his own landscape service. By 17, his successful landscaping company was servicing 50+ residential properties per month. before he left to start college. With the steep expenses associated with school, he quickly began looking for ways to earn extra money. His passion for cars led him to his first job in the parking industry as a valet. A quick study, he moved up the ladder and was promoted to managing multiple properties. He soon recognized the need for ethical leadership and the vast opportunity open to businesses designed to go the extra mile . This led to his next business venture as the owner of his own Parking business with a focus on providing property owners exceptional value and integrity.
Singh now oversees 200+ RPS employees and clients in multiple territories. His experiences as a young entrepreneur and parking attendant have shaped his current business practices. He cares deeply about his team and truly believes in doing the right thing.
He lives by the quote by Jocko Willink, "There are no bad teams, only bad leaders." He puts this into practice at RPS by using decentralized command, giving his managers the chance to learn and grow.
Singh currently serves as the youngest member of The National Valet Council for the National Parking Association and spends his free time exploring nature or serving his community shelters.
dilshansingh@refinedparking.com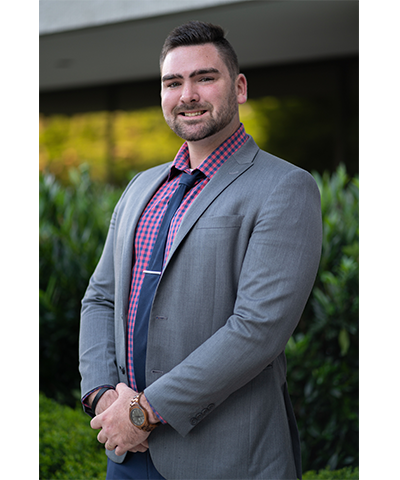 The period of growth which ensued after Jonathan Lee was hired in 2017 solidified the RPS brand in Atlanta and opened the door for national expansion. Jonathan is responsible for procuring new clients and overseeing business development. He instills confidence in the process by remaining engaged during the operations phase at newly acquired accounts while maintaining strong connections with each client. Jonathan values building relationships while maintaining a high level of integrity.
Jonathan attended the University of West Georgia where he was awarded a baseball scholarship. His years of success on and off the baseball field helped establish his work ethic and honed his problem-solving skills. Jonathan was married in 2020 to his beautiful bride and has now become a father in 2021. They are both involved with leadership and ministry at their church. Jonathan's Christian faith strongly influences his business practices.
jonlee@refinedparking.com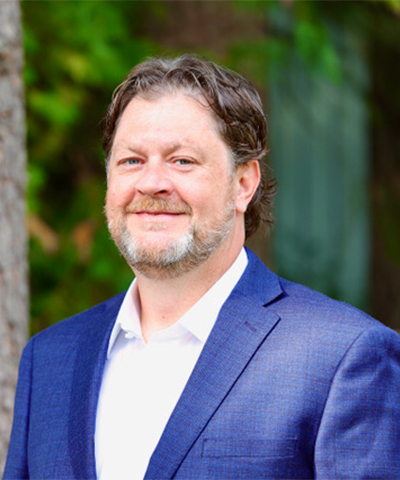 With over 20 years in the parking industry, I bring a variety of experiences to the group. My unique plight in the industry began in operations and includes technical deployments and business management and operations. During my parking operation's years, I was focused in Charlotte and surrounding NC cities. However, during my experience on the technical side, I handled implementations and client relationships for all of US. I enjoy learning what client's needs and goals are and helping them define a path to achieve those goals.
In my personal life, I adore being a father to my 7 year old daughter! With (2) schools, martial arts and soccer, she has a very busy schedule and I am blessed to be there along for the ride. This past soccer season, I began coaching her soccer team and I have never found anything more fulfilling! She and I also enjoy hiking together and I love to bicycle whenever I have the time!
What does joining Refined Parking mean to me…. A very exciting opportunity! One in which I get to join a strong and focused team that prides itself on Client Service. One in which I get to apply my skills for maximum team benefit. I am eager to get started and look forward to hitting the ground running! "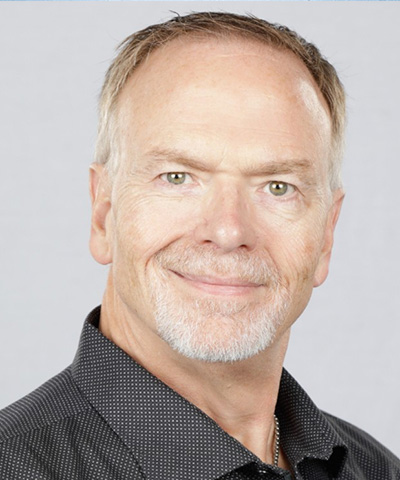 John, the Founder, and CEO of Parking Whisperer has thirty-five years' experience providing parking mobility, technology, equipment, and transportation solutions and innovations. John provides consulting services for professional sports leagues and teams, major shopping centers, and commercial property management groups. 
Building for thirty years as a parking operator, John directed and developed extensive sales and client retention teams and engineered long term client relationships while maximizing customer service and corporate relationships. His experience includes very successful careers as CEO with MobileNOW! and Aparc Systems, and the Director of Parking Management, City of Denver, 14 years with Central Parking System, and ten with Impark. 
John was a Senior Regional Manager for Central Parking System (14 years), National Stadium, and Arena Founder with Impark (10 years). John has been a specialist in large-scale public and private sector projects, on-street enforcement, facility design, as well as innumerable high-profile events, including the 2010 Olympic Winter Games, and the 2008 Republic and Democratic National Conventions. John has built, designed, modified, or enhanced more than ninety-five professional sports venues.
John is a founder or contributor/owner with several parking-related entities that serve the parking and parking-related industries. These entities include Park Hub, Parking, Lot Spot, RESULT$ logistical consulting, and The Parking Whisperer. 
John provides consulting, operational guidance, vision, and client buy-in on projects large and small. John has presented at multiple parking and transportation trade shows and is a frequent author. John has developed and integrated multiple state-of-the-art turn-key parking and transportation systems. John is also involved as a committee member, presenter, and frequent contributor with the National Parking Association, Stadium Managers Association, the International Parking and Mobility Institute, and the Institute of Real Estate Management.
John is a member of the TKE Foundation Board for Tau Kappa Epsilon Fraternity. The Teke Foundation supports and fundraises for St. Jude Children's Hospital, the Wounded Warrior Project, and The Ronald Reagan Alzheimer's Research Foundation. John is also in leadership or contributory positions with Catholic Sports, The American Battlefield Trust, the 9/11 Memorial Museum, and the Pearl Harbor Aviation Museum.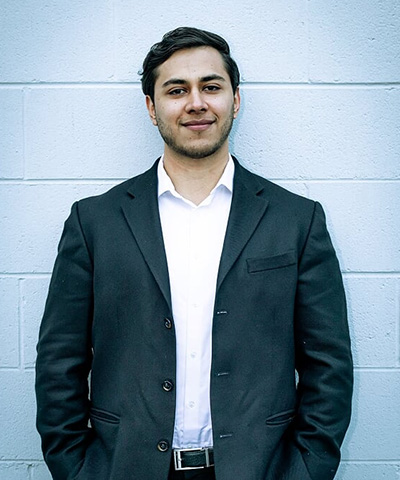 Michael Torres is the director of operations at Refined Parking Solutions. Michael brings extensive experience in management, customer service, and organization. He is a strong leader and is bringing in a new level of quality to our services. With years of working in law, Michael derives his experience from managing multiple attorney's, working with multiple government establishments, and staying organized with hundreds of clients.
Michael has a big background in health and fitness. His enthusiasm for fitness has established his passion, drive, discipline, and work ethic that has transferred into other parts of his life. Michael loves helping people and encouraging them to achieve these core values. Michael also enjoys quality time spent with his wife and son.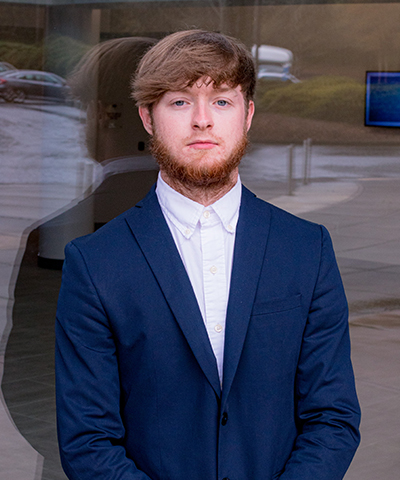 Regional Manager of Georgia
Sean Johnson is the Regional Manager at Refined Parking Solutions for Georgia. He has shown immense aptitude in his time with this organization. He leads with passion and authenticity in everything that he does. His attention to detail has helped to see him quickly grow into a strong and dependable person that we can all rely on to ensure that the job gets done. His experience is derived from his days of leading multiple different athletic teams in his time in high school and college. This leadership experience has helped him to establish great relationships with all of his employees and maintain and give rise to new client relations. 
Sean has an extensive background in baseball. His enthusiasm for the game of baseball led him to grow into a passionate and work-driven individual. His work ethic is derived from his youth, always watching his father go the extra mile to make sure ends were met. He has since taken on this trait and has had the willingness to make sure that his entire team reaches the finish line together. Sean also enjoys working on cars in his spare time which is a result of him being around cars his entire life.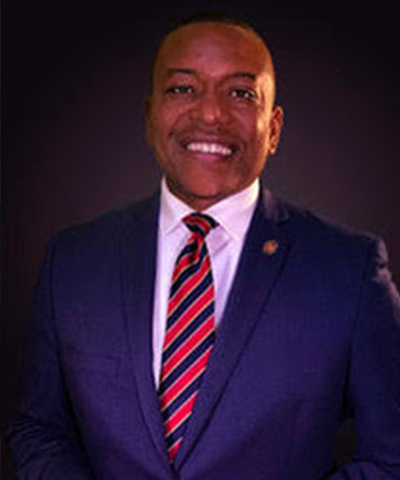 Director of Government Relations
Leo Smith's first start-up effort led to SBIR and private equity funding for Aries Technology Corporation in the late 1990s. Leo centered the operations at Virginia Tech's Corporate Research Park. While working as the President of a 3 county NAACP, his efforts also focused on micro-lending for minority technology entrepreneurs.
His work at Virginia Tech led to a 35 million dollar bond issue for facilities development as he led market centered health and fitness revenue models. Leo went on to establish Samson's Sports and Fitness Management, where he designed and built several health clubs and smoothie bar businesses, and financed youth development and sports performance initiatives. Formerly a Republican Strategist for the RNC and GAGOP, Mr. Leo Smith is currently the CEO and Founder of Engaged Futures Group LLC., a consultancy focused on Business Development, Public Affairs, Civic Engagement, and Government Relations. The Georgia Secretary of State is one of his clients as he consults on voter education and engagement initiatives. Mr. Leo Smith is Co-Chair of the Governor's COVID-19 Task Force Subcommittee for Community Outreach. He is advising several projects assisting the government in the COVID-19 response and is a member of the Rockefeller Foundation's Testing Solutions Group. Active in policy advocacy from prison reform to tax policy, Smith is a Leadership Network cohort with the American Enterprise Institute, a free market think-tank.
Leo makes regular media appearances on GPB's Political Rewind as a Republican consultant and pundit. He's been featured in national and international features for his work in politics and policy. The AJC referred to him as a "minority engagement guru."
Leo has a B.S. degree from Virginia Tech where he studied in the Graduate Schools of Education and Business. There he also served as an Equal Opportunity Officer, Student Affairs Administrator, A.M.E. Minister and chair of the NAACP.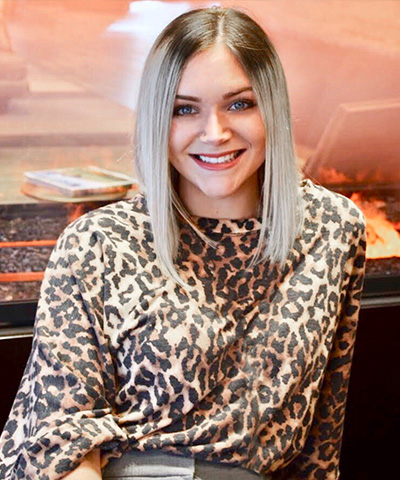 With a degree in Design, professional training in Digital Rendering, graphics, a heavy background in the Visual Arts, Elizabeth leads the Design Division of Refined Parking Solutions. She generates designs that range anywhere from Marketing Graphics to custom 3D Parking Renderings. Many of these designs are created to bring value to our client community through thoughtful execution. By applying the aesthetics and values of our client's brand to each custom design, Refined can make the most impactful statement that sets the initial tone upon contact. 
Alongside these things, Elizabeth is highly dedicated to cultivating and honing new design skills and is consistently growing her portfolio to strengthen the core of Refined Parking's Design Network and better serve our professional community. Outside of Design, Elizabeth was married in 2020 and is a parent to one sweet little girl. She and her family are deeply rooted in their church, where her passions lie in worship and discipleship. These passions aren't just confined to the church walls but extend out into her community and workplace, where Elizabeth finds joy in establishing deep relationships.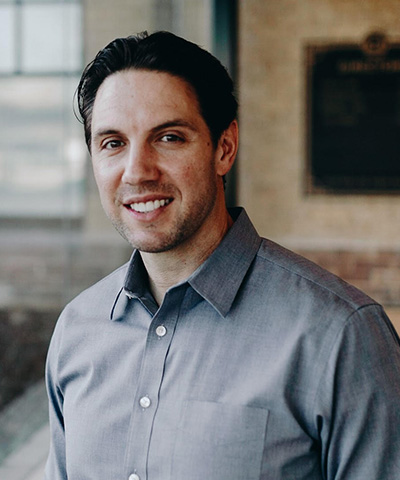 Eric Vevang brings high value management, long-term forecasting, acquisition targeting, and expedited growth strategy to Refined Parking Solutions. Previously he was CEO of Atlanta Sod Company which saw year-over-year growth over a ten-year period, finally exiting through acquisition. Before that, he personally was involved with direct consumer to corporate transactions involving all aspects of business. From sales to operations to financials, Eric has done it all.
Mr. Vevang has since served on the board of several non-profits and launched multiple successful companies from scratch starting with $0 in initial revenue and is quickly able to grow them into multiple millions of dollars in yearly revenue without large VC capital. His insights into marketing, operation protocols, and just plain caring for the customer have highlighted him as a leading person in many industries.